Our beach engagement shoot with Fonda and Tina last month was just featured on Junebug Weddings!  Check it out here – http://tiny.cc/dp30f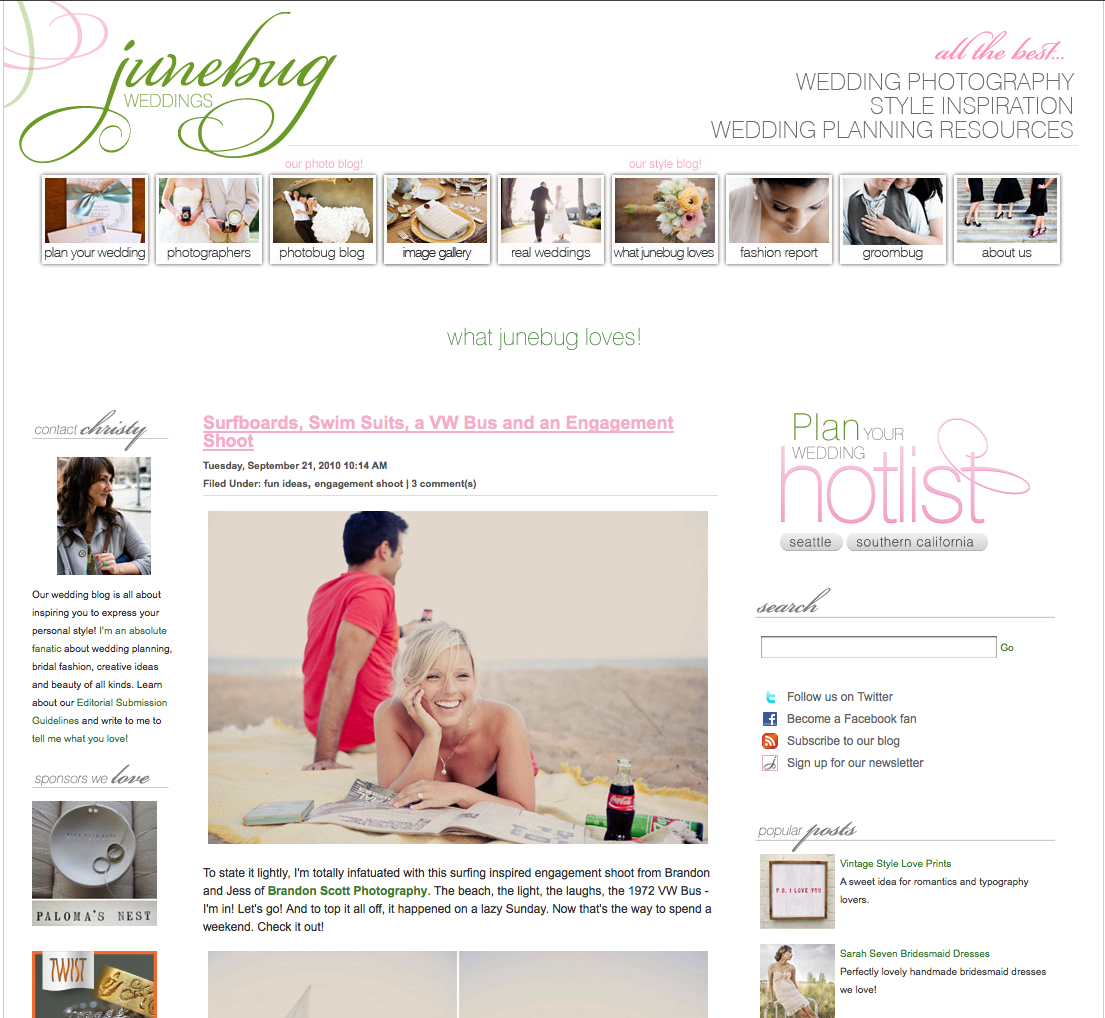 We are really excited to be shooting Fonda and Tina's wedding on new years eve.  We did a 'Love & Style' shoot them on Sunday and brought out our 1972 VW Bus.  We thought since we will be shooting their wedding in the winter this would be a completely opposite look.  Big thanks to everyone who helped us on the shoot!
Here are our favorites….